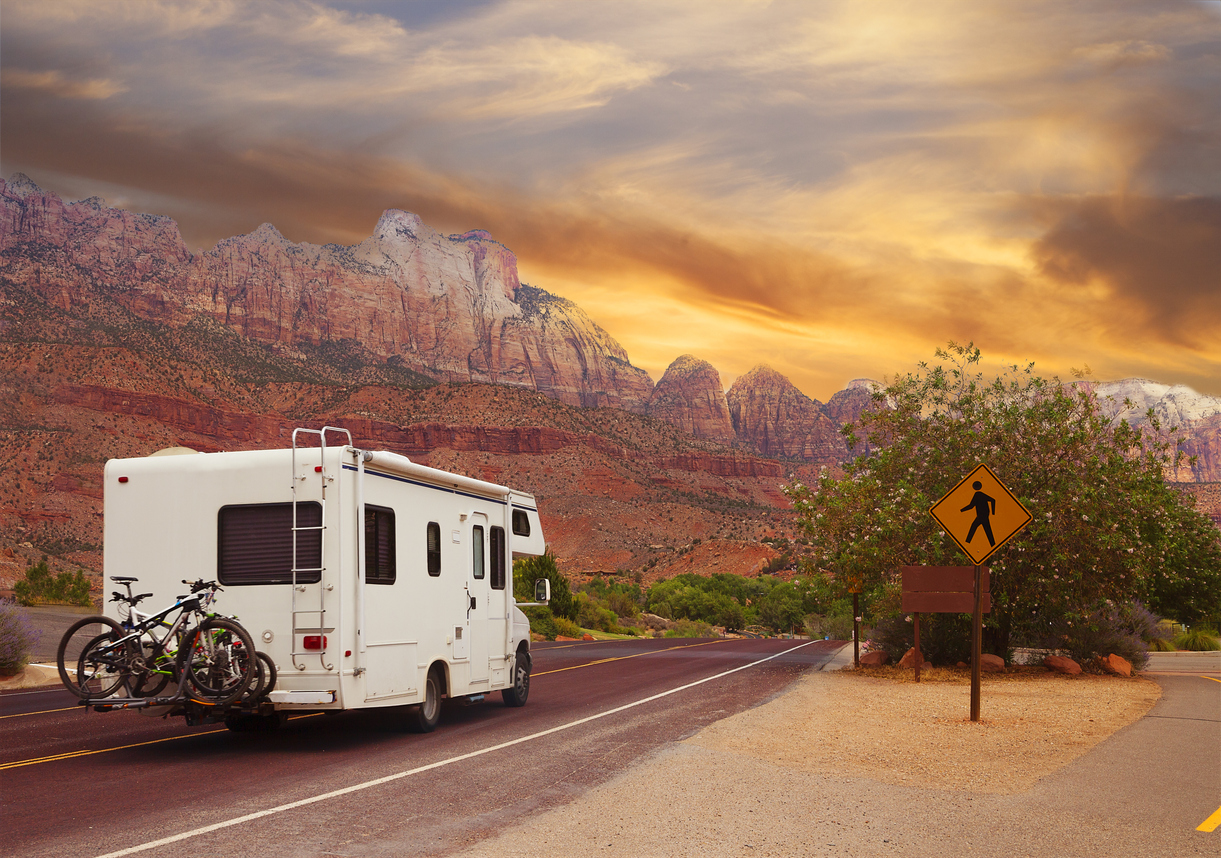 Are you considering purchasing an RV or already an owner of one? If so, it is common to be concerned about the associated costs of RV Ownership. Owning an RV is a luxury, so the cost should fit the household budget. If you stretch your spending too thin, it will be more stressful than it is fun. With some planning ahead, managing RV costs can be simple, and luckily RV travel allows for flexibility to meet varying budgets. You are in control of so many price point factors you just have to make decisions that make sense for you and your lifestyle.
RV Buying – The Initial Purchase
There is such a wide range of RV costs, anywhere from $6,000 to $300,000.  To finance, you will want to divide your total yearly payment by the number of anticipated travel nights. You are in a good place if the number is much lower than what you would spend on a hotel room or vacation home. However, you may be willing to spend more for the advantages of having a home on wheels. It is up to you to evaluate how much that is worth. If you are lucky, you may even be able to replace a household bill with an RV payment, such as canceling cable service. Just be cautious of busting the budget on a rig.
Maintenance
There is no way of getting around the yearly RV maintenance costs, so it is important to be fully comfortable with them. It is helpful to price out basic service prices such as winterizing and routine maintenance. Will you need to pay for storage? That is another hefty expense that you should do plenty of research on. For this, you can also divide the total cost by the number of nights you plan on being out in your RV to determine a fair vacation cost. Keep in mind that the expense of maintaining a motorized unit as opposed to a towable one will vary greatly, so it is worth your while to do your research if you haven't already purchased the rig.
Campground
There are some national and State Park campgrounds that may cost you as little as $20. More luxury grounds might charge as much as $100 for a full-hookup site. The average private campground with basic amenities is roughly $50. You will be able to find a place to fit the price point you are comfortable with. It is helpful to first set a budget for a trip to plan your campground stays around. Then you can decide how you want to break that up, such as spending a few nights at resort campgrounds and then doing some state park stays.
Driving Expenses
Gas costs are another big component in RV ownership. The gas bill will be higher for those towing a travel trailer or driving a motorhome. If this is a concern for you, you will want to be very cautious of the weight of the RV you own. The tow vehicle you are using will also make a difference. Pay close attention to the distance in your vacation planning. With a tight budget, you will want to stay close to significantly reduce the gas bill. Note that you never know what will come your way out there on the road, so be sure to secure the Best Texas RV Insurance.
Food Costs
Food sending is a great way to manage RV ownership expenses. Sticking to a grocery budget is much easier with an RV kitchen. It is recommended to plan your meals and pick a couple of special splurges to try local cuisine. What you spend while traveling with an RV is much more controllable than any other type of traveling, and the RV vacation is usually worth it.
About Transparity Insurance Services
Transparity Insurance Services was founded for the purpose of helping clients to ensure their property and assets with no hassle. We are committed to providing a simple, easy, efficient, and positive experience to all of our clients, and prioritize open and transparent communication with our clients. Through our excellent customer service and technology, we can help you to find the right insurance program at a competitive price. Contact us today at (855) 889-2037 to learn more about what we can do for you.