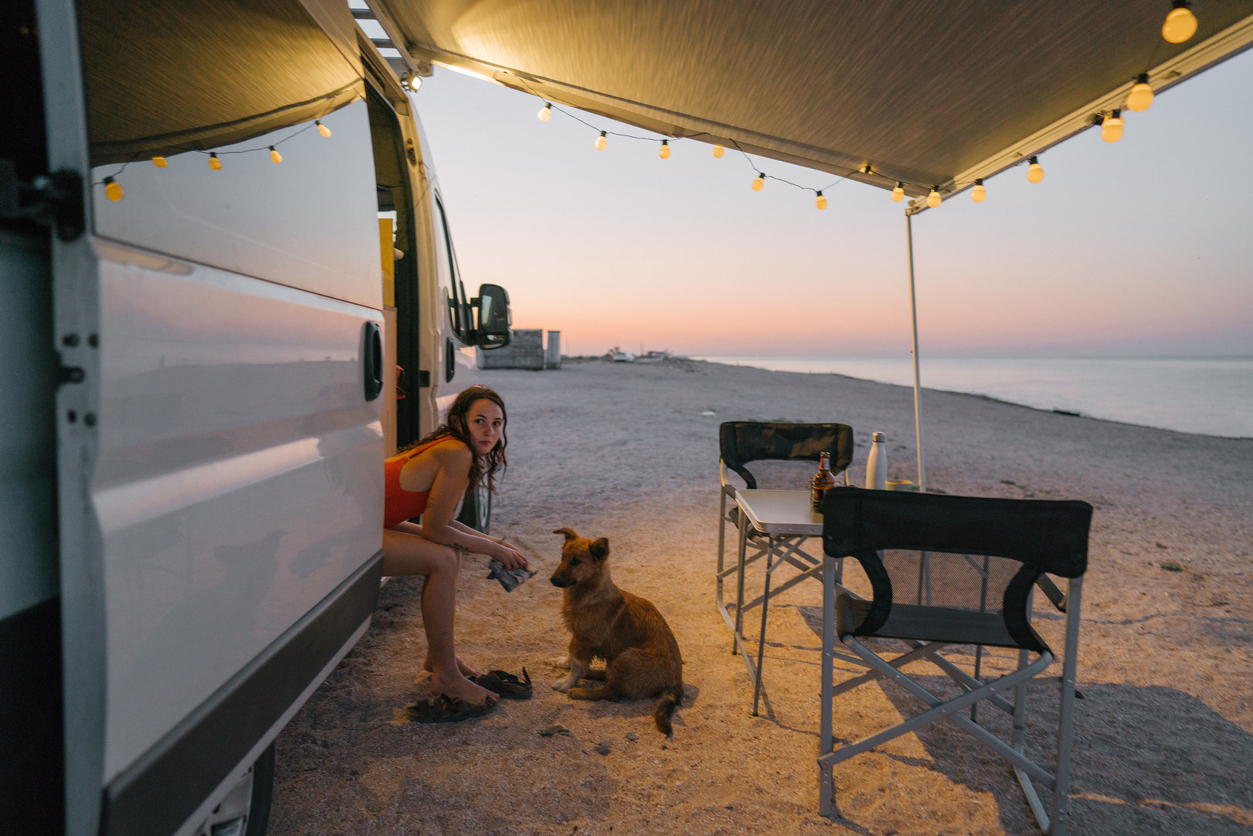 Are you considering purchasing an RV? Or, are you a new RV owner and still trying to understand all the ins and outs? Determining the actual cost of RV ownership can be tricky. There are many RV-related expenses to consider, which all depend on your unique situations and choices. It is worth your while to learn about the actual cost of RV ownership and traveling to have a good experience. Keep in mind that full-time RVing will significantly differ in price from occasional RVing expenses, and the type of RV you have will also make a difference. For instance, owning a Class A motorhome is typically a more expensive option than buying a trailer.
Every RV and vehicle owner is different, so there is no right or wrong, just varying scenarios and associated costs related to RV ownership.
Purchase Costs & Financing
The average cost for a previously owned camper or small travel trailer RV is roughly $15,000 or more and around $40,000 or more for the average previously owned motorhome or fifth wheel, with significantly higher cost for a brand new RV.
How you plan to pay for the RV will directly impact what you end up paying. Since most people cannot pay the total amount upfront, financing will be their only option, which you pay extra for. The terms agreed upon can make a huge difference in overall cost, which is why you must review the contract to see the total amount you'll eventually pay over time. The terms will be based on what you were able to put as a down payment and the period of financing.
Insurance & Property Taxes
Since an RV is a vehicle, owners do need to purchase automobile insurance. The premiums will be based on if you use the RV seasonally or regularly. Obviously, the less you use it, the lower chance it will be in an accident, so what you pay will reflect that. Similar to standard auto policies, your driving record and financial history will also impact insurance costs. The Best Texas RV Insurance agents are prepared to help you evaluate your financial risks.
Where are you using and storing your RV? Those who rent lots in campgrounds pay nothing for property taxes because they don't own the property their unit sits on. Those who store it on their own land will be billed for the land, and if it is near popular areas or large cities, you will pay more. Insurance professionals can help you determine property tax costs.
Forgotten Expenses & Lifestyle Considerations
Maintenance alone will typically come out to a few hundred dollars per year. However, repairs and upkeep can be much higher if serious issues arise. Some upgrades and repairs to budget for include, but are not limited to, tires, carpets, and thermostats. Sooner or later, you will be faced with unexpected expenses that must be handled immediately. That is why it is so important to have budgeted to maintain the RV and adequately hold its value and function.
Keep in mind that campsites near big cities are comparably expensive. Also, the cost of electricity can vary greatly in different areas resulting in hundreds of dollars in living costs. Even the speed at which you drive will determine some of your expenses. You save more on gas if you maintain a lower speed limit. Plus, depreciation should be considered as you may not see the wear and tear, but the more you use the RV, the more worn it becomes and the less value it has.
Your lifestyle choices will be limited by your RV ownership budget. These choices include:
How luxurious your campgrounds will be (more amenities mean a higher price).
How remote the places are that you are staying (popular areas are more expensive).
If you are using or purchasing property made for RV living. Better accommodations reflect on the cost.
Utilizing free or inexpensive spots.
Utility Costs
RV utility costs will depend on how you use your RV.  If the RV is on your property, you'll need to cover all utilities such as sewer, water, and electricity. However, if you use a campground, they typically only have you pay for electricity, while water and sewer are included. Your utility costs will also depend on your RV size, its amenities, and other location and lifestyle factors. Travel costs greatly vary. To plan out the financials, you must think about your own circumstances and plan accordingly.
About Transparity Insurance Services
Transparity Insurance Services was founded for the purpose of helping clients to ensure their property and assets with no hassle. We are committed to providing a simple, easy, efficient, and positive experience to all of our clients, and prioritize open and transparent communication with our clients. Through our excellent customer service and technology, we can help you to find the right insurance program at a competitive price. Contact us today at (855) 889-2037 to learn more about what we can do for you.