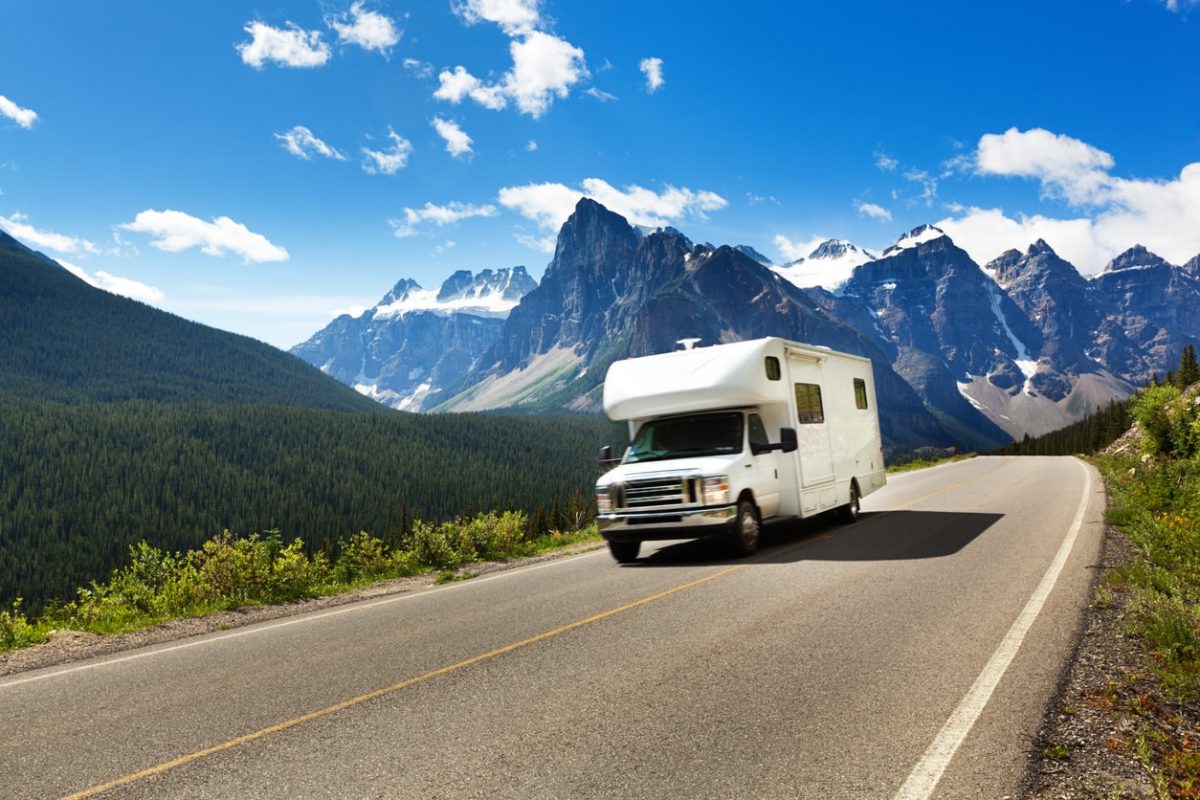 While the fatalities behind RV accidents remains small—around 26 per year—having no fatalities on the road would be the ideal situation. Driving a car harbors a lot of responsibility, and an RV is going to have more. An accident in such a big vehicle can quickly become a dangerous problem. If things aren't held down, they're going to go flying, and many people traveling in the RV might not be thinking about wearing a seatbelt.
These are just a couple of safety concerns when it comes to RV travel. Since an RV is like a temporary home as well as a vehicle, RV travel combines the concerns of a long road trip with the liabilities of a home. It's impossible to prevent every problem from arising, but it's possible to be aware of what can happen and prepare accordingly.
Whether it's an accident, theft or vandalism, these are the biggest safety concerns of RV travel, via AxleAddict.
Driving Safety
Practicing safe driving once purchasing an RV is essential to the life and safety of everyone on board. To do this, taking a training course can prove to be really helpful. Don't try to drive the RV without reading about how it works first. No matter how good you are at driving your car, operating an RV will be a new experience for you, and will come with its own risks. It's also good to practice often: even if you know how to drive, brushing up on your skills can be crucial.
Before going on any trip, take a test drive first. The common rules of the road that anyone would follow in a car come in handy, but you have to think like you're driving a bus. Staying within and under the speed limit can make a world of a difference. As you as you remain alert and vigilant, you'll have a safe trip. And always stay off your phone if you're behind the wheel!
When getting an RV Insurance quote, an insurer is going to pay attention to your driving record. If you're great on the roads in a car, you can learn to be great while in an RV. The thing that matters is making sure you're aware of reckless drivers. No matter how well you can drive, an erratic driver can cause problems fast.
Vehicular Maintenance
Keep your RV clean and maintained, always. It's your home away from home and deserves your respect. If your RV gets too weathered, it could end up being quite a pricey fix for you, and could take your RV out of commission for quite some time while you work to get it back in working order. Being able to afford to care for your vehicle will make it worth it in the long run. An RV is an investment that needs to be protected. Never avoid oil changes, the check engine light or taking care of the tires. Before any trip, make sure to check on your RV for any possible mechanical problems, and take care of them before setting out.
Protecting Your Belongings
Driving in an RV can be scary because your valuables are at risk, depending on where you park. That's why it's crucial to practice safe camping and parking. Never leave your RV unlocked and unattended, and lock all your doors and windows before taking off. If you're still wary, take your valuables with you while you're gone.
Before setting off on your trip, we recommend getting an RV Insurance quote that is customized to you and your RV. RV travel can be a wonderful experience, and you shouldn't let any unexpected accidents ruin your trip. Contact an agent today!
About Transparity Insurance Services
Transparity Insurance Services was founded for the purpose of helping clients to ensure their property and assets with no hassle. We are committed to providing a simple, easy, efficient, and positive experience to all of our clients, and prioritize open and transparent communication with our clients. Through our excellent customer service and technology, we can help you to find the right insurance program at a competitive price. Contact us today at (855) 889-2037 to learn more about what we can do for you.