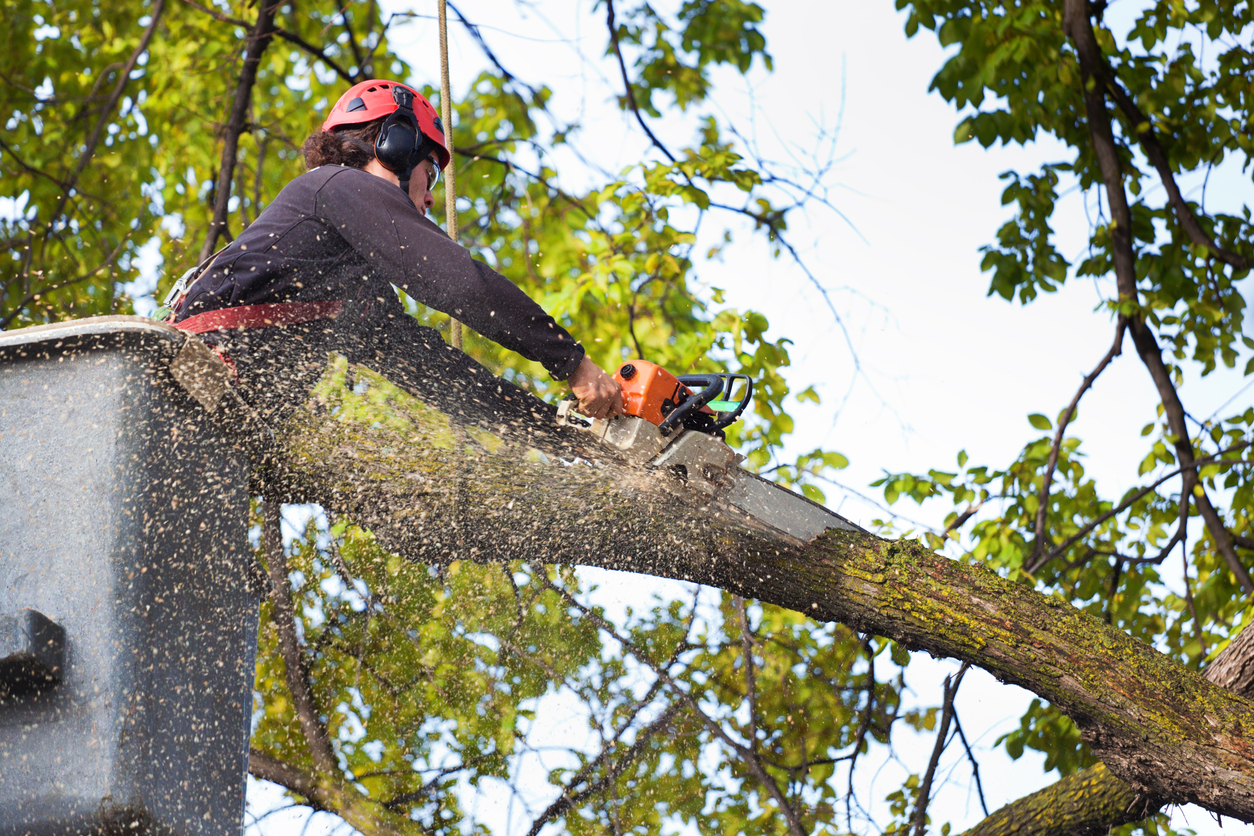 How certain are you that one of your trees won't fall on your neighbor's property? To take precautionary measures and cover your assets, secure homeowner's insurance and keep tree issues from developing. To start, have an arborist check your trees and check for potential property damage hazards above and below ground.
Homeownership is one of the biggest investments, if not the biggest, most of us make. If there was an accident such as this, you will want to be prepared with customized coverage. With a home that has trees on the property, you need insurance that responds to your needs.
Your Tree Falls on a Neighbor's House. Who is Liable?

If a tree from your yard causes damage to the property next door, your neighbor could file a claim. What if the tree was visibly unhealthy before falling? With proper homeowners' coverage, you will be protected for the damage that occurred on your neighbor's property. Luckily, the "Liability" portion of your coverage does extend to situations like this. Your insurer would cover you up to the limits of your homeowners' liability insurance.
Is Damaged Landscaping Covered?
What if your neighbors' landscaping was damaged but no structures were harmed? Your homeowners' insurance policy could pay up to a specified dollar limit to replace certain damage if the damage was caused by specifically named perils, which typically include windstorms, lightning, wildfires, vandalism or a car crash. Each policy and case may differ, so speak with your insurer to discuss your coverage limits.
The Importance of Property Coverage
Your home is not just a structure; it is where you experience a lifetime of memories. You do not want to jeopardize continuing those memories in the comfort and security of your home. Luckily, you won't have to if you have comprehensive Homeowners insurance in place, that will include the Liability coverage you would need if a tree falls on a neighbor's property.  Liability coverage is generally enacted when a third party is injured or killed, or their property is damaged or destroyed while they're on your property, as this portion of the coverage will cover your personal legal responsibility. However, the coverage actually extends to cases where damage or injury happens adjacent to your property, such as when the limb of a tree on your property falls on a parked car on the street or over your neighbor's side of the fence. A homeowner's insurance agent can review with you the amount of property and liability insurance necessary to address your specific risks.
About Transparity Insurance Services
Transparity Insurance Services was founded for the purpose of helping clients to ensure their property and assets with no hassle. We are committed to providing a simple, easy, efficient, and positive experience to all of our clients, and prioritize open and transparent communication with our clients. Through our excellent customer service and technology, we can help you to find the right insurance program at a competitive price. Contact us today at (855) 889-2037 to learn more about what we can do for you.