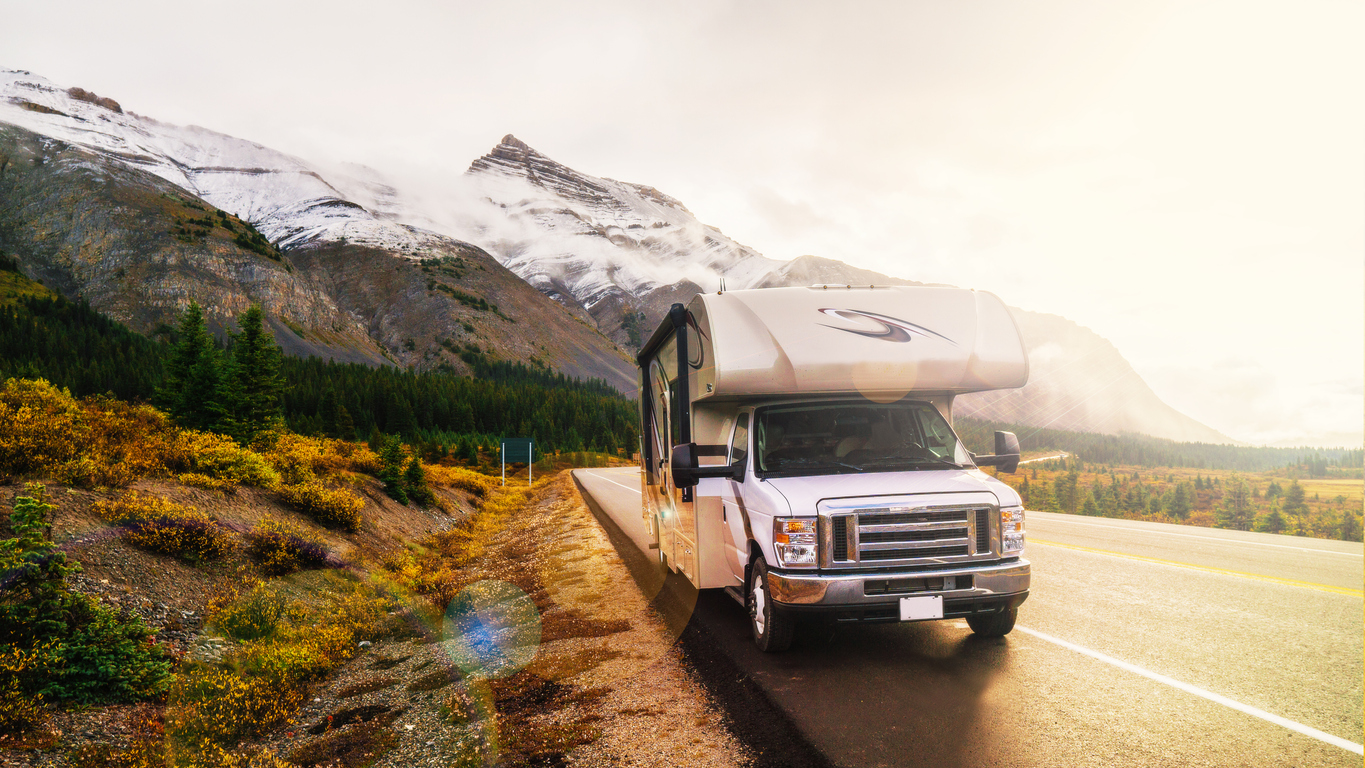 There is such a wide range of RV types, including motorhomes, camper vans, and bus conversions. All of these are organized into three classes. RV insurance is based on your vehicle's class, how much it is used, and if it is lived in full-time or part-time, along with other factors. Securing the best RV insurance is very important, as you will want to protect the large investment you've made. It is also essential because large vehicles can cause major injuries and significant damage to other vehicles and property in an accident.
How Are RVs Classified?
It is important to secure the right RV coverage for your motorhome or camper. An expertienced insurer can help you find the right coverage for your specific needs.
The classes of RVs include:
Class A
Includes recreational vehicles up to 75 feet long, such as the luxury coach, converted bus, and motor coach.
Class B
Encompasses the smallest models of recreational vehicles, without a cab-over. It may also include cargo van type designs, travel trailers, and camper vans.
Class C
These are characterized by autos that use a standard cargo van as the driving portion of the RV, and the camper portion extends over the cab area. This also includes fifth wheels.
What Does RV Insurance Cover?
RV insurance has similar protections that auto insurance has, including collision, comprehensive, and liability coverage. RV owners can even opt for additional protection for personal belongings in the vehicle, equipment, and attached accessories such as awnings and satellite dishes.
Additional coverage options may include:
Total loss replacement coverage
Campsite and vacation coverage
Emergency expenses
Towing and roadside coverage
Full-timer coverage if your RV is your full-time residence
Uninsured and underinsured motorists coverage
How Does RV Insurance Work?
As a recreational vehicle owner, RV insurance will protect you from excessive out of pocket expenses associated with loss or if you are at fault in an accident that causes bodily injury or property damage. This protection may also offer compensation if you break down on the road.
There are endless accidents scenarios or instances where you could find yourself in trouble with your motorhome where RV insurance would become extremely helpful. These instances include being involved in an uninsured/underinsured motorists accident, at fault in an accident, suffering weather damage, theft, and much more.
Is RV Insurance Required?
Just like auto insurance, all states require RV insurance, such as carrying the minimum amount of liability insurance and often uninsured and underinsured motorists coverage. However, the collision and comprehensive insurance limits are up to you. It's not always worth it to skimp on coverage to save a few bucks on your premium each month. You will want to be sure to plan for the costs and have adequate coverage if you are in an accident. You will encounter additional requirements if you:
Rent an RV
Live in your RV full-time
Finance the purchase of an RV
How Much RV Insurance Do I Need?
The amount of RV insurance needed is based on many factors, including:
State requirements
RV class
Where you will be traveling
Whether you are using it part-time or living in it full-time
Whether you have custom features
The assets you want to protect in the event of a liability claim or lawsuit
An agent can help you determine how much coverage you need, learn about your state's requirements, and educate you on the specific risks you may face. You can find the right RV coverage that will protect you wherever you go.
About Transparity Insurance Services
Transparity Insurance Services was founded for the purpose of helping clients to ensure their property and assets with no hassle. We are committed to providing a simple, easy, efficient, and positive experience to all of our clients, and prioritize open and transparent communication with our clients. Through our excellent customer service and technology, we can help you to find the right insurance program at a competitive price. Contact us today at (855) 889-2037 to learn more about what we can do for you.