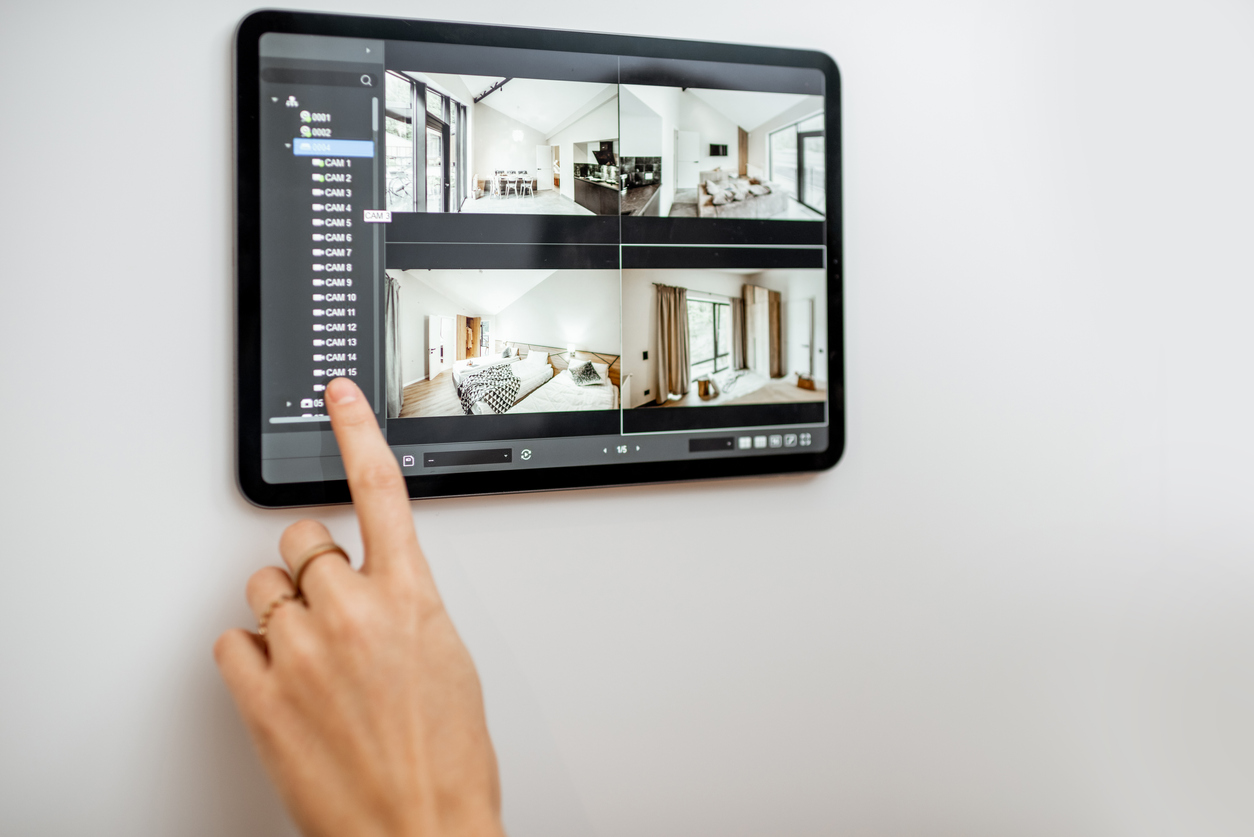 The holidays often bring many hectic weeks filled with festivities, but the full schedule (which probably consists of some last-minute holiday shopping) means you are not home as much as you usually would be. This gives burglars ample opportunity to check out your home. You may even be checking in at a winter ski getaway or showing off your Black Friday deal on social media, and this lets the world know that nobody's home. Luckily you can outsmart the bad guys and protect your home, as long as you know where you're most vulnerable. Take advantage of these security tips to protect your home and keep possessions safe during the busy holiday season.
Lock it Down
Try not to make yourself a target. If you will be out of town, it is smart to program the outdoor lights to turn on at dusk and off at dawn, double-check that all windows and doors are locked and secured, and set an alarm system. You may even want to make it look like someone is home by keeping a car parked in the driveway and preventing your mailbox from overflowing by having it held until you return.
Outsmart Thieves
Packages sitting outside your door will signal to perpetrators that no one is home. Those living in a city or high–foot traffic area may want to utilize an Amazon Locker, which allows you to pick up your packages at your own convenience or have them sent to your office address. For the U.P.S. deliveries, they can be held for pickup at a post office location. If you are purchasing directly from smaller retailers, items may be shipped to a local store for pickup. If these options don't work for you, you can postpone the delivery until you know someone is home or leave directions for where to drop off packages in a more discrete spot.
It is also safer if the path to your door is open, clear, and visible to neighbors and the street. If thieves can shield themselves behind anything, such as decor or large bushes, it's that much easier for them to go unnoticed.
Be Cautious on Social Media
Many thieves nowadays are watching not only houses but social media accounts as well. Be aware that if you talk about a trip you're taking on any of your social channels, you are going public with the fact that your home will not be occupied.
The same logic applies to sharing photos of your home and things you own. This information tells burglars what possessions are in the home and if there's something worth stealing. Without realizing it, you could even be offering a better clue on how to access it.
Do you publicly RSVP to parties, school events, concerts, or any other event? This is yet another sign to intruders that your home will be a good target. Even if you are not sharing your home address, it is not hard to find on the internet.
Smart Safety Gadgets
It is well worth extra efforts for peace of mind that your home has some extra safeguards. There are so many safety gadgets out there on the market.
Consider installing a smart doorbell, like the Ring, which detects motion and provides a view of your front door from your smartphone. Or try a smart security light, like the Maximus, which will send real-time push alerts to your phone, allowing you to see or speak to wherever is on your porch. It even gives you an option to sound an alarm. There are many smart light options that allow you to operate your lighting from anywhere.
Home Upgrades
There are certain updates that are well worth the investment from a security standpoint. Wood or glass can easily break under pressure. It is smart to upgrade your door to stainless steel.
If that is not an option, make sure your deadbolt requires a key on both sides. Smart locks are easy to install and provide extra protection from potential burglars. To better deter burglars, you can install motion-detecting lights, which are pretty affordable and use little energy. With the risks that you face, Sugarland Home Insurance will be there for you in a time of need.
Stronger Online Security
Secure your Wi-Fi! Security even goes beyond the physical. Cyber Monday and online shopping give hackers a way to steal your credit data, other personal information, and potentially even your identity.
You can use a virtual private network when using public Wi-Fi to protect your online data from hackers. Only use secure sites that have a valid encryption certificate, which is usually indicated with the green locked sign in front of the site address.
Be consistent with security updates and antivirus software, as hackers are always finding new ways to jeopardize your personal information. You can even sign up for identity theft protection to be immediately alerted of suspicious activity. You may even be able to set up mobile push alerts for certain types of transactions or spending thresholds with your bank.
About Transparity Insurance Services
Transparity Insurance Services was founded for the purpose of helping clients to ensure their property and assets with no hassle. We are committed to providing a simple, easy, efficient, and positive experience to all of our clients, and prioritize open and transparent communication with our clients. Through our excellent customer service and technology, we can help you to find the right insurance program at a competitive price. Contact us today at (855) 889-2037 to learn more about what we can do for you.