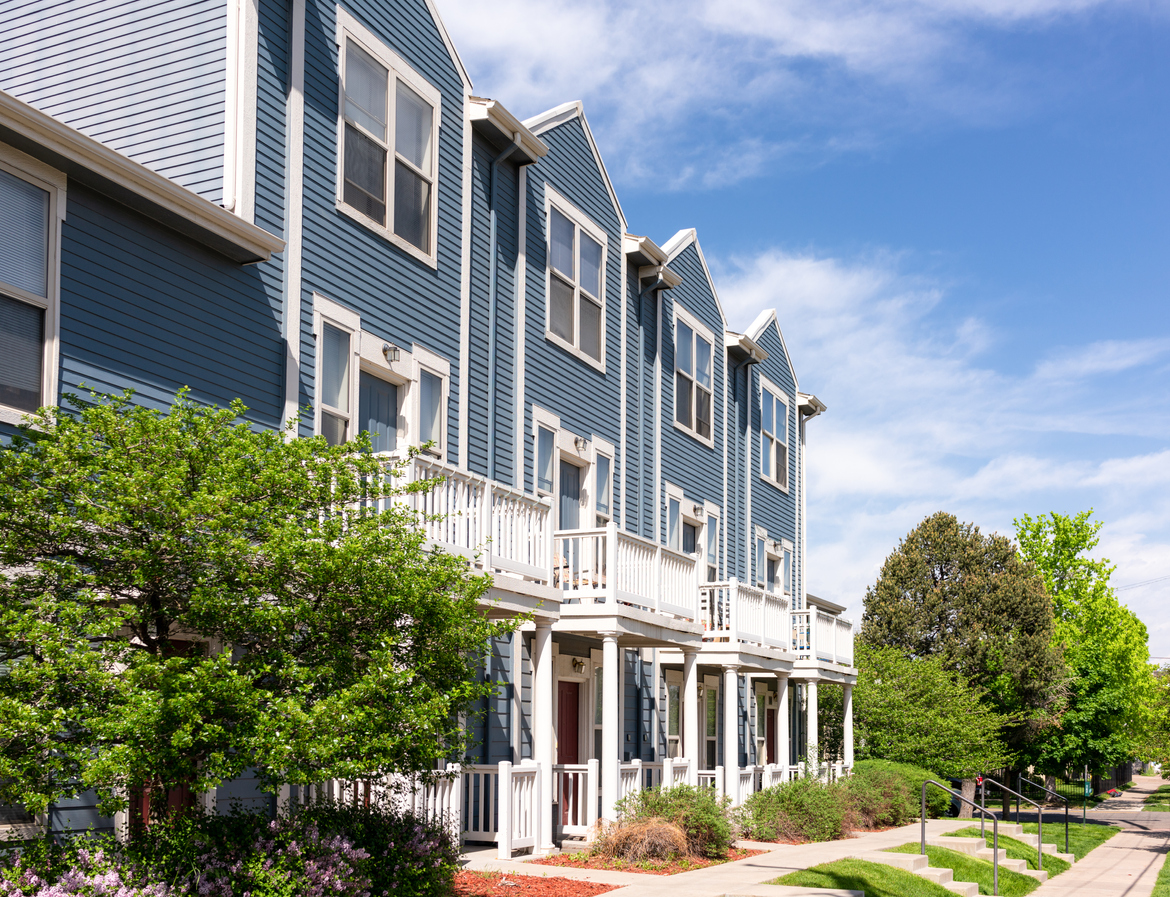 When purchasing a condo, buyers will want to decide on a complex that fits their lifestyle and budget, be familiar with the homeowners association's rules, and carefully review condo documents. For specific buyers, a condo can be a springboard to homeownership as an affordable alternative to a detached single-family home, where ownership can be used as an asset that may appreciate in value. It can also be customized with more improvements than a rental.  As an added perk, condo owners do not have to take care of all the upkeep. Here is a comprehensive condo-buying guide to determine whether this dwelling is right for you.
Condo Ownership
One main difference between condos and single-family homes is that you don't own the land that it is on, but you own the condo itself. So, in essence, only the walls of your condo and what's inside them are yours. Anything outside (including the building's exterior) is not yours. With condo ownership, you will generally share access to the complex's outdoor and common spaces, and you may get to use amenities such as a gym, lobby, elevator, or garage. However, your freedom to use or make changes to the areas outside your condo — like planting a garden — may be limited.
The condo complex may be owned by a single person, a company, or a group of investors. However, the shared areas are typically managed by the development's homeowners association, known as HOAs, which generally consists of condo owners from within the complex. HOA members have the power to make and enforce rules, which may include restrictions on what goes on inside your unit, such as if you can have pets or how loud your music can be.
The HOA also sets the monthly fees that pay for maintenance of common areas, so these fees are important to consider when you go to purchase.
Is Buying a Condo Right for You?
As with almost anything, there are good and bad factors that go with condo ownership. There's more privacy in a single-family house, but there is also more to take care of.  Some people would rather take care of the grounds themselves instead of having a maintenance fee, but that would mean they would be giving up on having a community pool, a volleyball court, a tennis court, or a gym.
Think about what condo amenities are important to you and what you would use. You can weigh these against the recurring costs of a single-family home.
Other considerations:
Pros
Condos are often priced lower than single-family homes.
Condo insurance costs can be lower than homeowners insurance.
Exterior maintenance is not your responsibility.
Access to amenities you might not otherwise be able to afford or want to maintain may be included.
Cons
You won't have as much autonomy as you would in a house, as the HOA may limit you.
Condos generally have less privacy than a house, with shared walls and common areas.
HOA fees will increase your monthly costs.
Condos may be harder to sell because if the HOA is not well managed, buyers may have a more challenging time financing a condo, and lenders are reluctant to get involved.
Finding a Condo for Your Lifestyle
It is more important to decide on the complex rather than stressing over the exact unit, as you will want to be in an environment that feels good. It is smart to check out the complex or building at various times of the day so you get the full picture. Also, consider asking current owners how they like living there.
Agency's mortgages set certain standards for condos, which may limit choices when financing. Guidelines for FHA-approved condos are not as strict as they once were. However, borrowers using individual loans are still limited to what is approved for that agency and that complex. Even if the complex is up to standards, you may have a larger down payment to get a better interest rate.
Other Condo-Buying Components
Much of the same goes into buying a condo as it does for buying a house, but certain aspects of the process are different. When applying for condo mortgage pre-approval, some documentation about the condo complex may have to be proved in advance. For instance, prior to deciding if the condo is eligible for mortgage financing, lenders typically ask whether the HOA is named in any lawsuits, what percentage of the units are owner-occupied, and the types of insurance the complex has. Lenders will also likely check if the condo complex's books are in order.
If an offer on a unit becomes accepted, you'll need to do even more due diligence. Sometimes buyers cannot get the full documentation on a condo complex until after their offer is accepted. This includes the list of conditions and restrictions residents must abide by, a breakdown of what's included in the monthly HOA fees, and a list of unit-specific disclosures. A lender will also most likely ask for the HOA's budget. It is important that the HOA isn't running a deficit and that funds are set aside for emergencies. With insufficient funds to cover a big expense, like replacing a roof, you may be held accountable as a condo owner.
It is advised to have your real estate agent ask for HOA meeting minutes from at least the last six months to give you an insight on any ongoing issues or disputes, as well as upcoming projects that might require additional payments. Secure Sugarland condo insurance so you are properly protected during any discrepancies post-closing date. It is with putting in the extra time and effort to feel more confident that a condo and the community is the right fit for you.
About Transparity Insurance Services
Transparity Insurance Services was founded for the purpose of helping clients to ensure their property and assets with no hassle. We are committed to providing a simple, easy, efficient, and positive experience to all of our clients, and prioritize open and transparent communication with our clients. Through our excellent customer service and technology, we can help you to find the right insurance program at a competitive price. Contact us today at (855) 889-2037 to learn more about what we can do for you.